By now you may be wondering how California health care insurance will be affected by the Health Care Reform Bill. At California Health Quote Insurance, we know the importance of providing you with important health insurance information that may impact you. Below is some important facts about the types of health insurance that is required by law to escape expensive tax penalties. At California Health Quotes Insurance, we can provide you with an afordable quote for the best health insurance California, so you don't pay a penalty later.
California Health Insurance and Health Care Reform Facts
Started in 2014 as part of the Affordable Care Act (ACA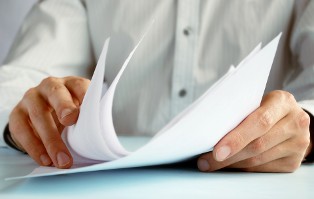 or health care reform law), all Americans must have a minimum amount of health insurance or be taxed by the government. The law also requires each state to have a health insurance exchange where people can buy health insurance coverage. People who don't get health insurance at work, or can't afford it, may be able to get it through an exchange. The exchanges do not replace buying California health care insurance privately. They are simply a new place to shop and buy.
Health insurance exchange plans will be offered in a tiered format. The health insurance tiers are named after metals: bronze, silver, gold, & platinum. Each tier will have several plans to choose from and will include essential health benefits. Bronze plans will have the lowest monthly premium, but cost shares will be more when health care services are provided. Platinum plans will have the highest monthly premium, but cost shares will be less.
All California health care insurance plans must include "essential health benefits" as defined by the Health Care Reform Bill. Specifically, the plans must include items and services from at least these 10 categories of care:*
1. Ambulatory patient services
2. Emergency services
3. Hospitalization
4. Maternity and newborn care
5. Mental health and substance use disorder services, including behavioral
health treatment
6. Prescription drugs
7. Rehabilitative and habilitative services and devices
8. Laboratory services
9. Preventive and wellness services and chronic disease management
10. Pediatric services, including oral and vision care
California Health Care Insurance Reform | Premium Subsidies and Credits
Those who don't have access to affordable, minimum essential health coverage can buy a California health care insurance plan from the exchange and get a credit or subsidy if they meet income requirements. Credits and subsidies help with the cost of premiums and out-of-pocket health care expenses.
Income requirements:
133% to 400% of federal poverty level
For an individual that equals $15,282 to $45,960 per year (in 2013).
For a family of four that equals $31,322 to $94,200 per year (in 2013).
---
We can provide you with quotes for California health care insurance that meet the new requirements of the health care reform bill. Get affordable health care insurance with h California Health Quote Insurance located in Carlsbad, CA. Get a fast health insurance quote online with us today for affordable California health care insurance.